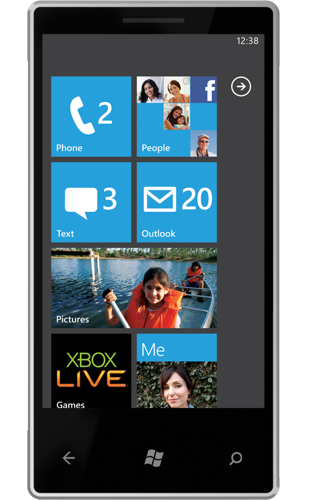 So, today in work, we were treated to a visit from Samsung & Microsoft, who were keen to show off there latest products, the Samsung Omnia 7 & Windows Phone 7.
Representing Microsoft was a friend of mine, Alex. I met Alex a few years ago when i started to use the T-Mobile Sidekick 3 mobile. I was (and still am) working in tech support for a mobile operator, he was working for Danger, the company who owned the Sidekick...... but i digress, back on topic.
I got a chance to play with Windows Phone 7, and must say - even as an Apple fanboi - it was quite good. I mean, not iPhone good (of corse), but it was very good. Here are some of the highlights.
One home screen. Endless 'Tiles'
Integrated Facebook, Twitter & Contacts, in one 'Hub'
Ultra (and i really mean) Ultra responsive.
No lag. I really mean it, there was 0 lag moving from app to app.
MS Office - Slideshow's look amazing on this thing!! (Apple, take note)
Zune Music - Unlimited music for £8.99 a month
The big one...... XBOX LIVE!!!
Yep, Microsoft finally pulled there fingers out & added Xbox Live support to the phone. It allows you to get achievements for games & sync with the Xbox. It looked freaking sweet. I mean. Fucking amazing!
You can ask anyone who knows me, and they will tell you how much I hate Micro$haft. I hate there PC Operating system and I hate Windows Mobile 6.5 an below, but even I am drawn to Windows Phone 7. This is what happens when MS have there back to the wall. When they are the underdogs. Windows Phone 7 is what they come up with, and for the 2nd time, I may find myself liking a MS product.
Micro$oft, I am hooked on my Xbox. I love the 360. And I think Windows Phone 7 could be loved. You may win me over yet....
My top 5 Mobile Operating Systems:
1) Apple iOS
2) HP/Palm WebOS
3) Microsoft Windows Phone 7
4) Google Android
5) RIM Blackberry OS